Our History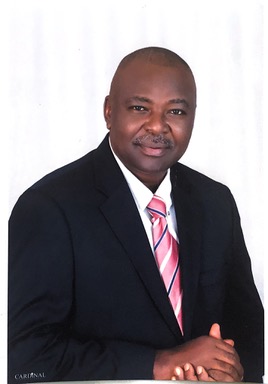 The Resilient Industrious pharmacist name Igweobi Anietom Chuzi is considered to be the founder of Pharmaceutical manufacturing in Enugu. In 2001 as a young man in his early stages of being a pharmacist with focused vision ventured into production and the factory was commissioned that same year with registration under a rented complex for production of two Oral Liquid products.A.C. Drugs limited was established in Nigeria in 2001 with Rc 401418 as a local pharmaceutical manufacturing Company, the success of his medicaments required the expansion ofthe company and a property opposite the rented apartment in Abakpa Nike in Enugu capital city of Enugu state was chosen.
In August 2002, the factory now located at their own permanent site on an acre of land at Abakpa in Enugu capital of Enugu State, Nigeria, wasin full operation and manufactured common medicinalproducts. Among other things, it was one of the first plants in South-Eastern Nigeria to successful isolate penicillin.
In 2016, A.C. Drugs limited striving to exceed the expectations of customers by reliably providing them high-quality generic products along with excellent services decided to purchase a larger property. In August 2018, the new state of the art plant was commissioned and today we produce wide range of high quality medicinal products that meet the international standard at affordable and competitive prices.The company is registered with pharmaceutical council of Nigeria, National Agency for food, drug administration and control (NAFDAC), etc under the supervision of pharmacist IgweobiAnietomChuzi, the superintendent pharmacist, managing director and chief executive officer.
From the humble beginning of production of two oral liquids line in 2001, The company carries out manufacturing and distribution of pharmaceuticals. It also operates in the areas of R&D, products distribution, human capital development and consumer goods development. The company develops a wide range of products serving major therapeutic areas such as anti-infective, gastro-intestine, anti-retroviral, anti-malaria, cardiovascular, pain relievers, cough expectorants and consumer goods. Today, by the grace of God and due to diligence, dedication, commitment to excellence of staff and manufacture, and support from numerous customers nationwide, the company is ranked as one of the fastest growing pharmaceutical manufacturing companies in Nigeria known for quality products at prices that offer real value.
Our Vision
We strive to exceed the expectations of customersby reliably providing high-quality genericproducts along with excellent services. We have been maintaining sustainable growth in a constantlydeveloping and highly competitive market, thuscreating values for all stakeholders, including healthcare systems.We support and develop our employees so that theyare enterprising and have a performance-orientedapproach, thereby creating a successful future for ourcompany. Together, we are more diverse, motivatedand stronger, which makes A.C. Drugs a great place towork.
Our Mission
Establishment of world class Pharmaceutical company, manufacturing and distributing of high quality and affordable generic products for improving and extending the life of an ever-increasing number of patients and also meeting regulatory standards.